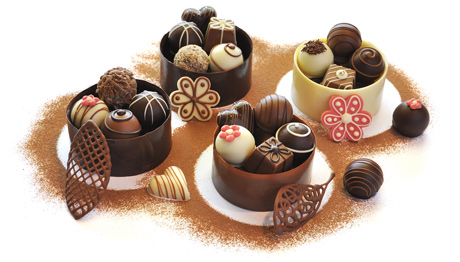 Welcome to The Art of Chocolate…
Indulge your taste buds in a creative chocolate making class. The Art of Chocolate classes are designed with everyone in mind. Whether you are a beginner or a professional foodie you will love learning to create fine hand-made chocolate delicacies, like chocolate truffles, moulded chocolates, chocolate decorations for cakes & desserts and for the more adventurous … chocolate sculptures!
Your teacher is Maria Graf, Master Pastry Chef and Artisan Chocolatier. Maria loves to share her passion for all things chocolate and under her expert guidance you will quickly learn the basic techniques and soon be designing and making your own luxury chocolates.
Classes are offered at venues in Townsville. Team up with friends, family or colleagues, in a small group setting for a creative and delicious chocolate day!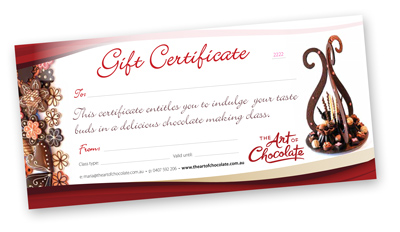 A Delicious Gift
Gift Vouchers are available for all of The Art of Chocolate classes. Treat a sweet toothed friend to a unique and luscious experience!