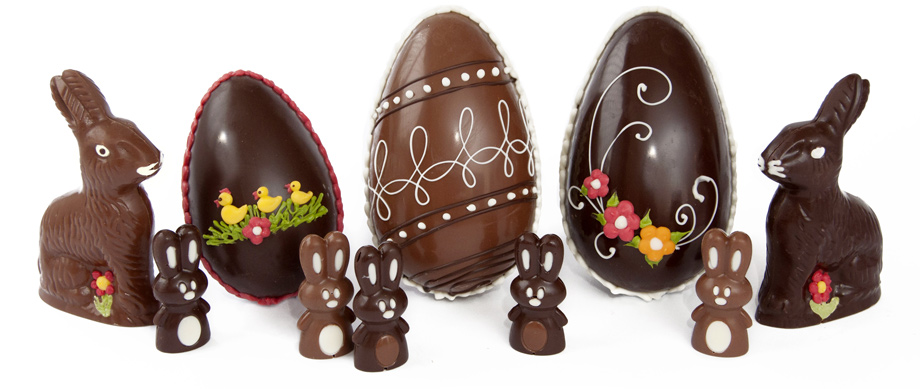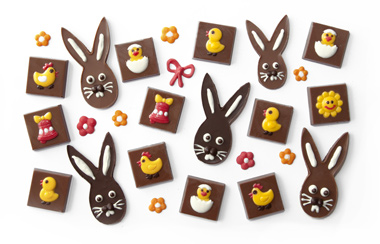 Easter Chocolate Classes
Learn the Art of Chocolate and say Happy Easter this year with a fabulous assortment of handmade Easter Eggs and Easter Bunnies.
Experience the pleasure of designing, creating and decorating your very own range of chocolate Easter goodies that will delight your family and friends. Enjoy a fun day with Maria as she guides you through the art of chocolate moulding and embellishing, using a variety of techniques.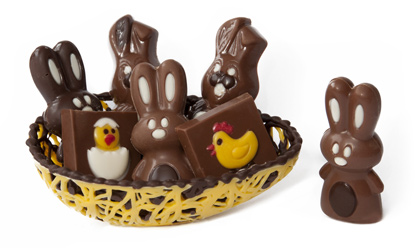 No experience is required, only a love of chocolate. All ingredients, tools, equipment and aprons are supplied.
Because the Easter classes are limited and the groups are small, it's wise to book your place as soon as possible. Remember to bring an Esky and containers to transport all your fabulous Easter creations home.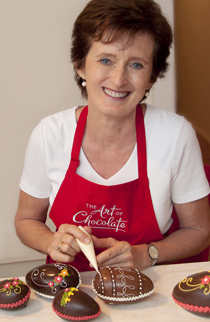 Your teacher, Maria Graf, is an artisan Chocolatier who first learnt to fashion her exquisite handmade chocolate creations in Salzburg, Austria, the home of chocolate based confections.
Maria, who loves to share her passion for all things chocolate, especially at Easter time, is offering a limited number of very special Easter chocolate classes.
Contact Maria now to secure a place in the class.
Cost per person is $175
9.30am – 3.00pm