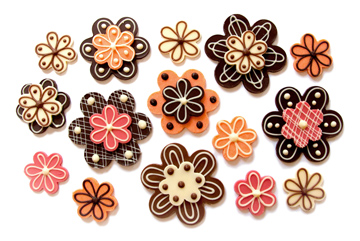 Chocolate Lovers Class
Get up close and personal with chocolate in the 'Chocolate Lovers Class'. This is the perfect introduction to the art of chocolate making. Experience the pleasure of creating your own delicacies to take home. In this class you will learn the techniques of:
Tempering chocolate.
Piping filigree decoration.
Creating moulded chocolates filled with soft centres.
Making chocolate decorations for cakes and desserts.
Cost per person is $175
9.30am — 3.00pm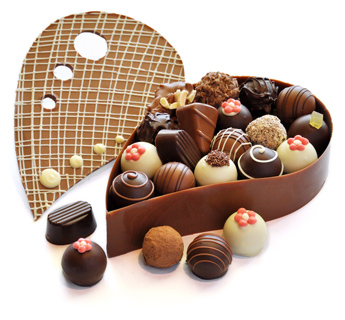 Chocolate Connoisseurs Class
After learning the secrets of making delectable handmade truffles, Maria will show you some simple techniques so you can sculpture your own gift box created entirely from chocolate. A beautiful take-home piece to keep or give as a gift. In the chocolate Connoisseur class you will learn to:
Temper, colour and flavour chocolate.
Prepare delicious flavoured ganache fillings.
Finish and garnish your truffles using rolling, dipping and decorating techniques to give a luxurious finish.
Sculpture your own unique chocolate box from chocolate.
Cost per person is $185
9.30am — 3.00pm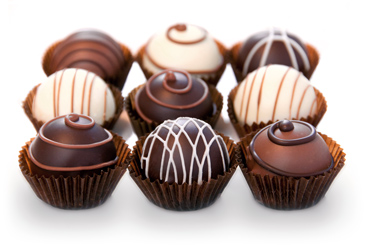 Chocolate Truffle Class
Smooth, rich and creamy, chocolate truffles are the ultimate confection. In this class you will soon be melting and blending like a true aficionado.
Chocolate truffles are filled with luscious ganache and finished by applying various decorating techniques. Choose from an assortment of delicious flavoured ganache fillings.
This class is especially designed for groups, e.g. corporate groups, common interest groups, family groups, sporting teams etc.
Cost per person is $185
9.30am — 3.00pm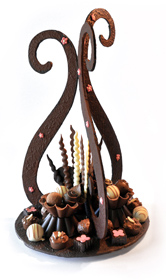 Chocolate Sculpture Master Class
Welcome to the Master Class. Design and create your own chocolate sculpture. In this class Maria will teach you how to create a chocolate masterpiece of your own. The perfect gift or centre piece for special occasions and events e.g. Weddings, Anniversaries, Birthdays or any celebration.
This class is for the more adventurous as well as chefs and anyone wanting to unleash their inner chocolatier.
Cost per person is $175
9.30am – 3.00pm